SPDR® MSCI Emerging Markets Small Cap UCITS ETF (EUR) | SPYX
Cómo se ha comportado este fondo
31/12/2018
Crecimiento de 1.000 (EUR)
Gráfico Avanzado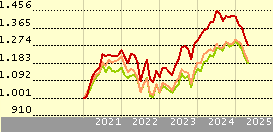 Fondo
11,8
5,1
6,8
19,2
-14,8
+/-Cat
-2,3
5,3
-3,4
2,8
-0,7
+/-Ind
-1,1
4,9
0,2
1,0
-3,3
 
Benchmark de la Categoría: MSCI Emerging Markets SMID ...
Estadística Rápida
Precio de Cierre
22/01/2019
 
EUR 64,71
Cambio del día
 
-0,98%
Categoría Morningstar™
 
RV Global Emergente Cap. Peq/Med
Volumen
 
0
Bolsa
 
DEUTSCHE BOERSE AG
ISIN
 
IE00B48X4842
Patrimonio (Mil)
22/01/2019
 
USD 72,84
Patrimonio Clase (Mil)
22/01/2019
 
USD 72,84
Gastos Corrientes
08/02/2018
 
0,55%
Objetivo de inversión: SPDR® MSCI Emerging Markets Small Cap UCITS ETF (EUR) | SPYX
The investment policy of the Fund is to track the performance of the MSCI Emerging Markets Small Cap Index (or any other index determined by the Directors from time to time to track substantially the same market as the MSCI Emerging Markets Small Cap Index and which is considered by the Directors to be an appropriate index for the Fund to track, in accordance with the Prospectus) (the "Index") as closely as possible, while seeking to minimise as far as possible the tracking error between the Fund's performance and that of the Index. The Index is a free float adjusted market capitalisation index that is designed to measure equity market performance of small companies from emerging markets. As of 30 November 2010, the index covers 21 Emerging Markets including Brazil, Chile, China, Colombia, Czech Republic, Egypt, Hungary, India, Indonesia, Korea, Malaysia, Mexico, Morocco, Peru, Philippines, Poland, Russia, South Africa, Taiwan, Thailand, and Turkey and consisted of 1,877 constituents.
Returns
| | |
| --- | --- |
| Rentabilidades acumul. % | 22/01/2019 |
| Año | 3,26 |
| 3 años anualiz. | 6,70 |
| 5 años anualiz. | 5,15 |
| 10 años anualiz. | - |
Gestión
Nombre del gestor
Fecha Inicio
Nina Doneva
13/05/2011
Creación del fondo
13/05/2011
Benchmark de la Categoría
Benchmark de fondos
Benchmark Morningstar
MSCI EM Small NR USD
MSCI Emerging Markets SMID NR USD
Target Market
Role In Portfolio
Standalone / Core
No específico
Component
No específico
Otro
No específico
Primary Objective
Preservación
No específico
Crecim
Sí
Ingresos
No específico
Cobertura (hedging)
No específico
Otro
No específico
Qué posee el fondo  SPDR® MSCI Emerging Markets Small Cap UCITS ETF (EUR) | SPYX
31/12/2018
Style Box® de Morningstar
Estilo de acciones
Colocación de activos
 
% largo
% corto
% patrimonio
Acciones
99,10
0,00
99,10
Obligaciones
0,01
0,00
0,01
Efectivo
0,78
0,00
0,78
Otro
0,11
0,00
0,11
| | |
| --- | --- |
| 5 regiones principales | % |
| Asia - Emergente | 39,00 |
| Asia - Desarrollada | 37,42 |
| Iberoamérica | 11,58 |
| África | 5,98 |
| Europe emergente | 3,13 |
5 mayores sectores
%
Tecnología
17,47
Consumo Cíclico
15,92
Industria
13,12
Materiales Básicos
11,34
Servicios Financieros
11,00